Service & Repairs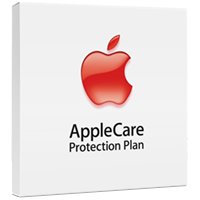 Strong Solutions is an Apple Authorized Value Added Reseller and Apple Authorized Service Provider that serves the Macintosh community across the Inland Northwest. We offer Apple Macintosh service, sales, and consulting to clients in Spokane, Coeur d'Alene, Tri-Cities (Pasco, Richland and Kennewick), Walla Walla, and the surrounding area. (Travel charges may apply.)
What does Apple Authorized mean?
This accreditation assures our clients that we are the 'Real Deal'.
Apple has approved Strong Solutions to service, upgrade, and repair Mac computers as an independent authorized store. We perform all repairs in house, using Genuine Apple Parts, and adhere to Apple Technical Procedures.
We're your Apple retail store alternative
We are the doctor office for your Mac computer. We offer quality customer service beyond what you can get at a big box store.
How can I check to see if I am covered by an AppleCare Warranty?
This will open another page on Apple's Website
Apple Warranty Service for iPhones and iPods
Please take note: Only The Apple Store and 1-800-APL-CARE can honor your Apple Warranty or AppleCare Warranty on your iPhone or iPod. As an Apple Authorized Service Provider, Strong Solutions is only able to offer 'warranty' service for Apple Macintosh computers, iPads, and related peripherals. If you need to buy AppleCare for an iPhone, iPad or an iPod that is less than one-year old, just give us a call at 509-368-7340 and we'll be happy to enroll your device.
Do I need to make an Appointment?
No, there is no need to make an appointment. Please stop by any time during normal business hours. After hours drop off and pick up can be arranged.
How do I get my Mac fixed?
Please take a moment to review our take-in process to make sure your service is as timely as possible.
Strong Solutions has a flat rate for our repairs and services. Please check the Rates page for current pricing.
For computers brought in outside of their warranty period, we require a pre-payment of our diagnostic fee which covers our time spent in diagnoses, our collective years of experience, and operating expenses.
It is important to note that we do not charge for any service covered by your AppleCare warranty.
In most cases, we ask you to leave only your computer. Unless you think an accessory is related to the problem, your cases, cables, and adapters are best kept in your possession.
We will diagnose the computer shortly after drop off, and will contact you via phone or email.
Once we have diagnosed issue, we will contact you with a quote detailing the expected charges.